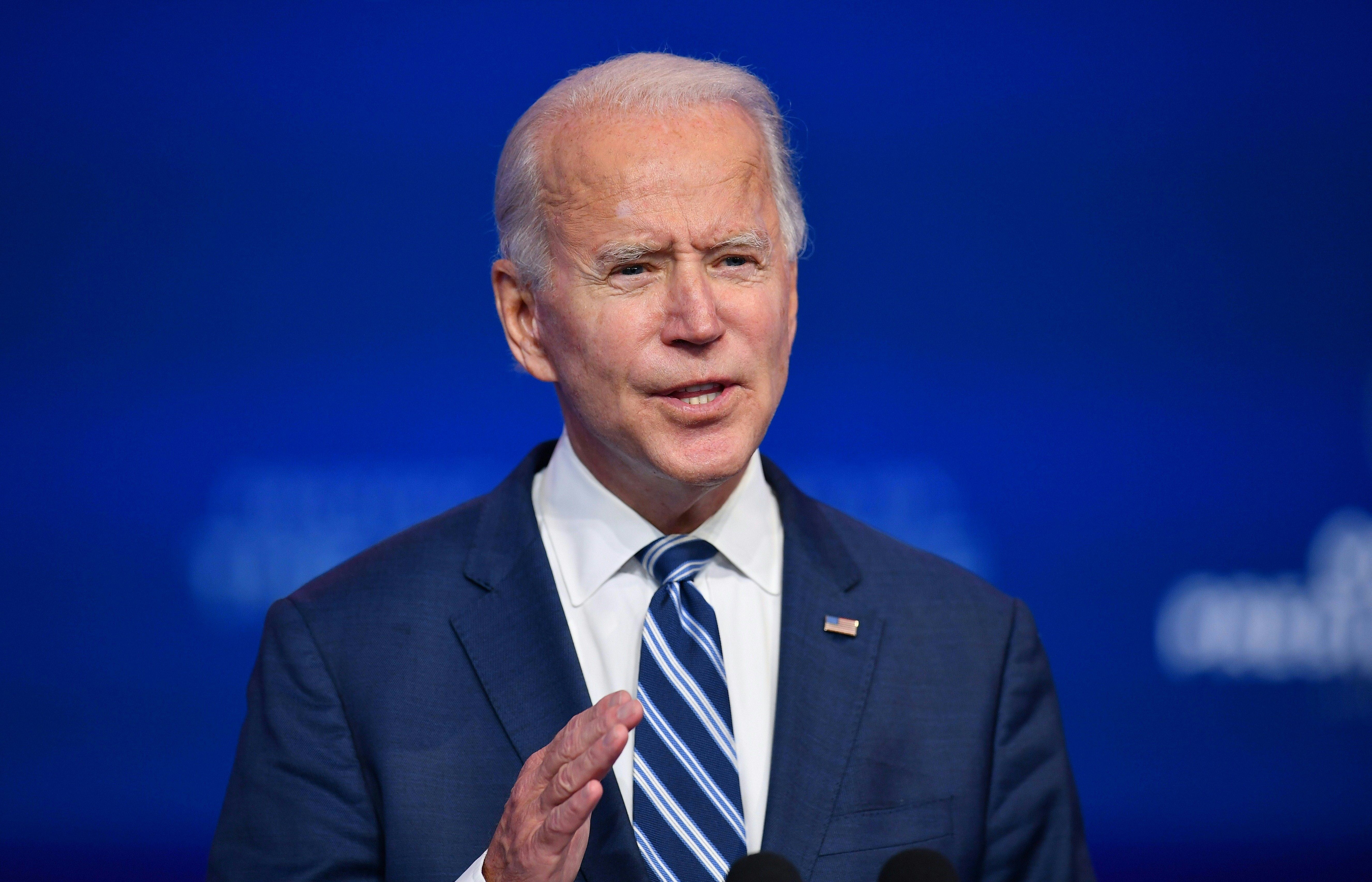 President-elect Joe Biden said he does "not see a need for legal action" to force the beginning of the transition process and plans to continue to move ahead with his transition plans despite President Trump not yet conceding.
"No, I don't see a need for legal action. Quite frankly, I think the legal action is, you're seeing it play out. The actions he's taking. And so far there is no evidence of any of the assertions made by the President or Secretary of State Pompeo," Biden said.
Biden laid out how he plans to proceed, regardless of how Trump responds. The President-elect noted that there is "one president at a time" and Trump will "be president until Jan. 20."
"We're just going to proceed the way we have. We're gonna do exactly what we'd be doing if he had conceded, and said, 'we've won,' which we have, and so there's nothing really changing," Biden said.
Remember: Major new organizations, including CNN, projected Biden will win the presidential election on Saturday. President Trump has launched a series of legal challenges to the results and has not yet conceded to Biden — yet concession is a custom, not something required under the law.
There has been no evidence of widespread voting fraud despite Trump's claims.
Trump's administration is also so far refusing to sign off on a key document needed to formally begin the transition process. The Trump-appointed General Services Administration administrator is the person tasked with officially affirming Biden has won the election on behalf of the Trump administration. The official needs to sign a letter to release funds to the Biden transition team through a process called ascertainment.
This would mark the first formal acknowledgment from the Trump administration that Biden has in fact won the election, but it would also unlock access to national security tools to streamline background checks and additional funds to pay for training and incoming staff.
With reporting from CNN's Betsy Klein.
Watch the moment:
##Biden#