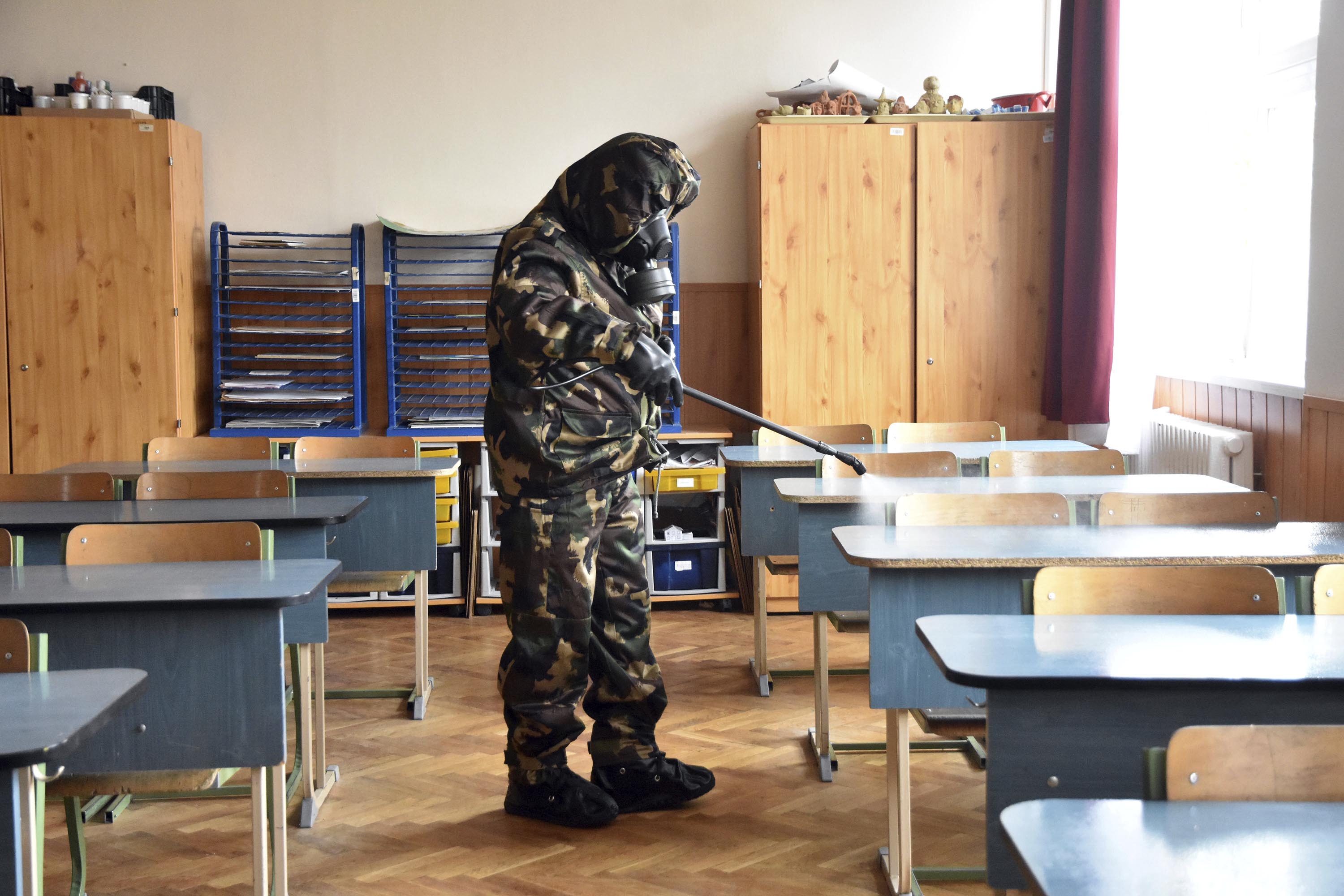 European countries are rolling out increasingly strict coronavirus restrictions as the continent's second wave continues.
In Hungary, the government has proposed a series of tougher lockdown measures, in an effort to curb the spread of cases.
"If coronavirus infections rise at the current pace, our doctors, nurses and hospitals will not be able to cope with the burden," Prime Minister Viktor Orban announced Monday on Facebook.
The new measures -- which will come into force as of midnight on Tuesday, pending parliamentary approval -- will include the closure of restaurants, universities and leisure facilities.
A curfew will also be imposed on all citizens from 8 p.m. to 5 a.m. local time, unless they are considered exempt for work. 
While Orban has said that all gatherings will be prohibited under the proposals, up to ten people will be permitted to participate in family gatherings, while a limit of 50 people will be placed on funerals.
In Italy, where a nationwide curfew is already in place, the association of doctors has called for a national lockdown.
"Drastic measures are needed, such as a total lockdown," association president Filippo Anelli said Sunday, warning that Italy risks having 10,000 more deaths in a month's time.
Meanwhile in France, a second nationwide lockdown has resulted in the country's economic activity being 12% lower than normal in November, the governor of the Banque de France said Monday.
"This second lockdown has had a negative impact. We estimate that it is 12% (of GDP) lower than normal. But that's almost three times less than the first lockdown," Banque de France Governor Francois Villeroy de Galhau said on RTL radio Monday. 
The governor added that he expects economic activity will be down between 9% and 10% in 2020. 
Under the second national lockdown non-essential businesses in France such as bars and restaurants are closed.
In Germany, Chancellor Angela Merkel struck a more positive note Monday, when she congratulated US President-elect Joe Biden.
"The United States of America and Germany, as part of the European Union, must stand together to master the major challenges of our time," Merkel said on Monday in Berlin, vowing to work with the US to fight the pandemic.
"Side by side in the difficult trials of the Coronavirus pandemic, side by side in the battle against climate change and its global ramifications and in the battle against terrorism, side by side for an open global economy and free trade, because those are the foundations of our welfare on both sides of the Atlantic," she said.
And in Russia, the coronavirus response center said Monday that 21,798 new cases of coronavirus had been reported in 24 hours. That total is Russia's highest daily tally since the pandemic began.
18 min ago

From CNN's Ramin Mostaghim in Tehran and Kareem Khadder in Jerusalem
Iran has once again marked a record high day of Covid-19 cases, reporting 10,463 infections on Monday according to the country's Health Ministry.
Iran recorded 458 deaths on Monday, bringing the total death toll to 38,749, according to governmental statistics. 
On Sunday, the country recorded 459 deaths, the highest tally since the outbreak began in February.
Iran is the worst hit country in the Middle East with a total number of 692,949 cases.
Iran's Supreme Leader Ayatollah Ali Khamenei said last month that the country was suffering through a third wave of the pandemic.
22 min ago

From CNN's Alta Spells
At least 237,570 people have died in the US from coronavirus, according to data from Johns Hopkins University (JHU.)
The US is nearing a landmark tally of 10 million reported cases.
At least 9,968,155 cases have been reported so far -- the highest tally worldwide according to JHU.
On Saturday, the country marked yet another record high of infections -- 128,412​ cases (the highest day total since the pandemic began).
Sunday also marked the fifth consecutive day of new coronavirus cases totaling more than 100,000.
CNN is tracking the spread of Covid-19 across the US here:
1 hr 8 min ago

From CNN's Stephen Collinson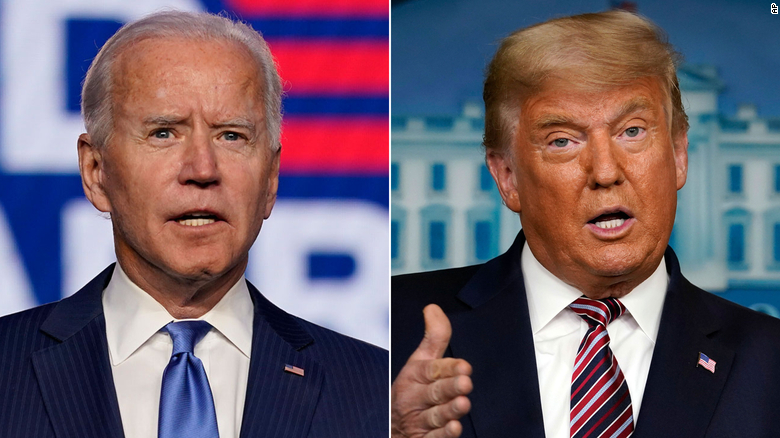 Even with President Donald Trump still refusing to concede the election, President-elect Joe Biden is launching an aggressive plan today to control the pandemic that is escalating at an alarming rate and will define his administration as soon as he takes office.
Biden's announcement of a coronavirus task force is an acknowledgment of record new infection numbers in recent days that mean that the Covid-19 crisis will be far worse by the time he reaches the Oval Office in January. The initiative is a forceful statement of intent and makes clear that Biden will use an active transition period to mobilise against the staggering health and economic challenges he will face. And it indicates that he is already moving ahead with the business of assuming power after celebrating the achievement of his three-decades long quest for the presidency on Saturday.
Biden's steps to set the tone of his administration come despite the unprecedented spectacle of a President who has lost the election declining to accept reality. Sources tell CNN that Trump campaign aides are considering their own aggressive strategy  -- not to finally tackle the virus that has killed more than 237,000 Americans -- but for the US President to possibly hold rallies to bolster his false claims that his second term has been stolen.
Read more:
1 hr 36 min ago

From CNN's Sarah Mucha
President-elect Joe Biden and Vice President-elect Kamala Harris have unveiled the group of public health experts that will make up their coronavirus advisory board.
The team is chaired by former Surgeon General Vivek Murthy, who served in the Obama administration and also includes Rick Bright, a whistleblower from the Trump administration who alleged that his early warnings about the pandemic were ignored.
Bright was the former director of the office involved in developing a coronavirus vaccine. He said his early warnings about critical supplies shortages were met with skepticism from Trump administration officials.
The inclusion of Bright on the board signals Biden's attempt to take the US' Covid-19 strategy in a different direction to President Trump who has regularly downplayed the impact of the virus.
"The task ahead of the Biden-Harris administration is unlike any other in our history," the Bien-Harris transition team tweeted on Sunday.
"Our transition will be led by experts, by science, and with character—ensuring that we will be ready to lead on Day One."
Both Biden and Harris will receive a briefing from the advisory board on Monday afternoon.
The announcement comes as the US nears 10 million reported coronavirus cases.
1 hr 26 min ago

From CNN's Sharon Braithwaite in Pisa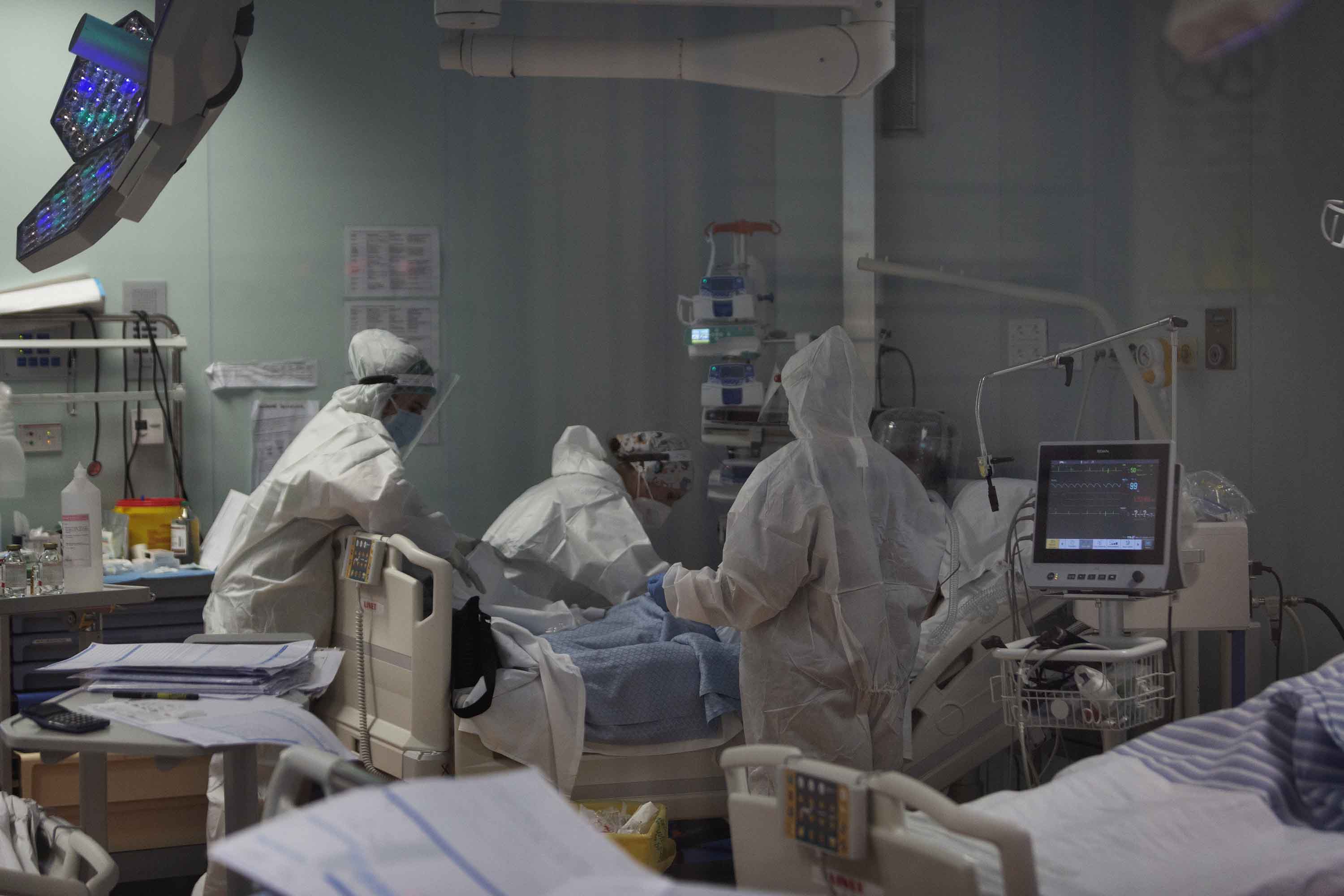 The Italian association of doctors and surgeons has called for a national lockdown as the country grapples with an increase in Covid-19 cases, hospital admissions and intensive care unit (ICU) patients.
If the trend continues, Italy will record another 10,000 more deaths in a month's time, the association's president Filippo Anelli said on Sunday, warning that last week's data "does not make us foresee anything good". 
"On average last week we have recorded 1,000 hospitalized patients per day, 110 in intensive care, 25,000 in home isolation and over 300 deaths per day," Anelli said.He added: "In a month's time, if this trend were to remain unchanged, we will have another 10,000 more deaths and we will exceed the threshold of 5,000 beds in intensive care."

"The scenario that lies ahead is dramatic, not only for the treatment of Covid patients but above all for the treatment of all patients who have other diseases."
Italy is already under a 10 p.m. to 5 a.m. nationwide curfew, with bars and restaurants closing at 6 p.m., while certain areas face harsher restrictions.
Residents in "red zone" regions -- Lombardy, Piedmont, Valle d'Aosta and Calabria -- may only leave home for necessities, health or work. Those in "orange zones" are banned from leaving their towns except for work or health reasons.
Anelli said further "drastic measures are needed, such as a total lockdown," to avoid having hospitals being overwhelmed at the end of December, the beginning of January, with Covid-19 patients and those with flu.
Italy registered 32,616 new daily Covid-19 cases and 331 related deaths on Sunday, according to data from the country's Health Ministry.
1 hr 29 min ago

From CNN's Mary Ilyushina in Moscow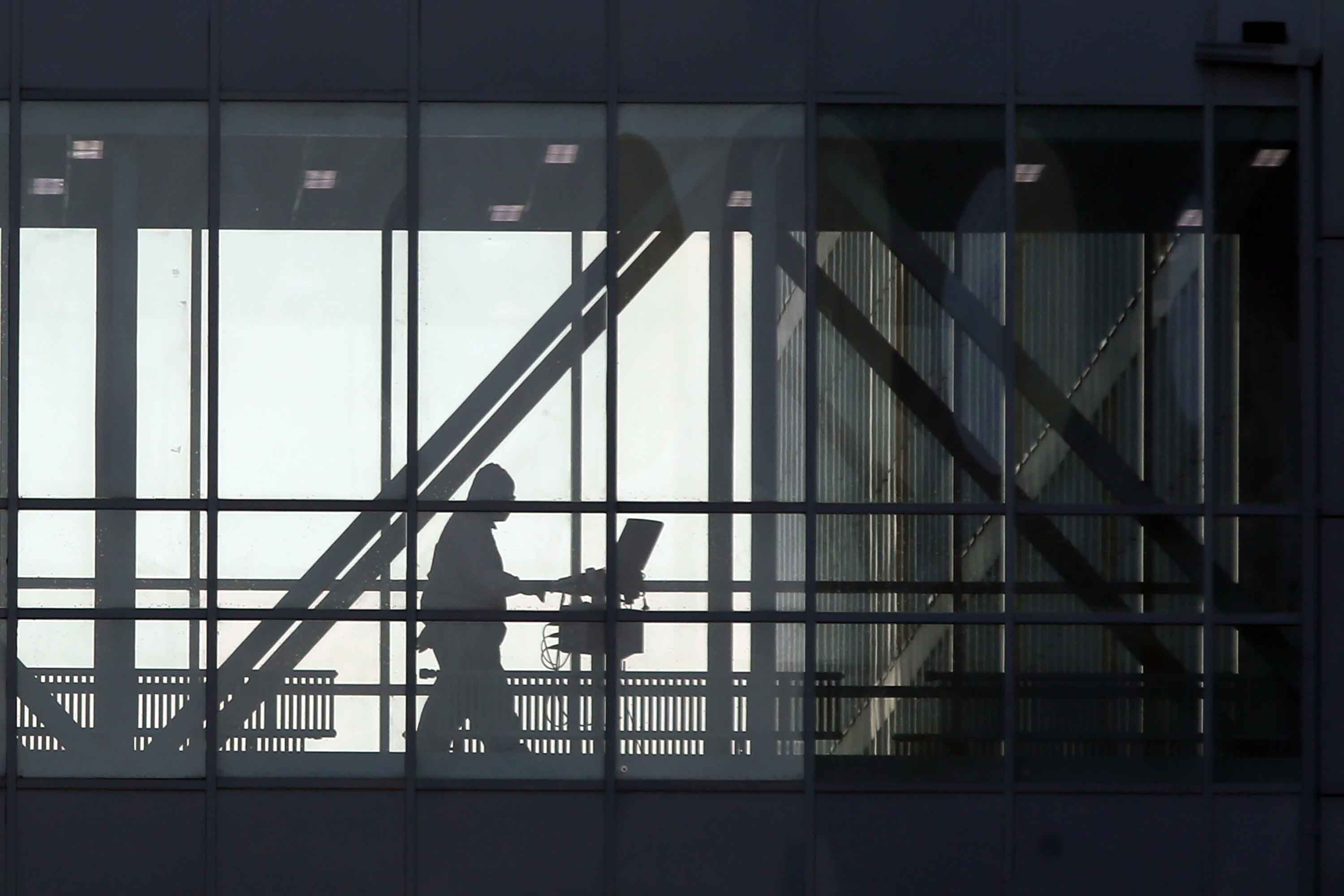 Russia reported 21,798 new coronavirus cases on Monday, the highest number of cases the country has ever reported in 24 hours, according to data from the country's Covid-19 response center. 
Moscow, the nation's worst-hit city, accounts for 6,897 new cases.
Russia has recorded 1,796,132 cases overall, the fifth highest tally globally, according to data from Johns Hopkins University (JHU.)
3 hr 15 min ago

From CNN's Madeline Holcombe and Theresa Waldrop
Fall has brought regular records in cases, see more people hospitalized and growing daily deaths. Experts are encouraging measures to mitigate the spread, as they warn that the numbers may continue to climb in coming weeks.
"We're going to see these case numbers really start to explode," former US Food and Drug Administration Commissioner Dr. Scott Gottlieb told CNBC on Friday.
The virus can be dealt with by targeted mitigation on a state by state basis, he said, but the US is not doing that currently, and the lack of intervention could spell trouble for December and January.
"It's not just the cases; it's the hospitalizations as well. That's really the number to watch: 53,000 people hospitalized, 10,500 people in ICUs. That's a lot, and it's growing very quickly."
Sixteen states reported record high Covid-19 hospitalizations Friday, according to the Covid Tracking Project, and 22 states have reported at least one record high day of coronavirus hospitalizations during November, so far.
On Sunday morning, the global number of cases topped 50 million, with the US, India, Brazil and Russia being hardest hit, in that order, accounting or more than half the cases, Johns Hopkins reports.
As the total number of cases in the US approaches 10 million, Texas alone is inching toward 1 million cases, with more than 5,000 reported Sunday.
Dr. Megan Ranney, an emergency physician at Brown University, said she's optimistic about President-elect Joe Biden's plans for leading the country's response, but said the virus will "have already run rampant through communities across the United States" by the time he takes office.
"We're just heading into the very worst of this pandemic," Ranney told CNN's Fredricka Whitfield, adding that she is concerned about the expected social gatherings during late November and early December.
"We're about to see all of these little epidemics across the country, crossed and mixed, and it's going to be an awful lot like pouring gasoline on a fire," she said.
Read more:
4 hr 10 min ago

From CNN's Yoonjung Seo in Seoul, South Korea
South Korea reported 126 new Covid-19 cases on Sunday, according to a press release by Korea Disease Control Prevention Agency (KDCA).
Of those cases, 99 were locally transmitted and 27 were imported.
South Korea has identified 27,553 coronavirus cases since the pandemic began, killing at least 480 people, according to KDCA.